About Kenny Kent Lexus in Evansville IN
Welcome to Kenny Kent Lexus in Evansville, your Indiana automotive destination for performance beyond utility, coupled with sublime luxury! At Kenny Kent Lexus, we pride ourselves on delivering a level of customer attention and service that is a cut above the norm. Our customers have validated our efforts by acknowledging their high level of satisfaction with the work of our professional sales and service teams. We're delighted to have earned the Elite of Lexus award in honor of our dedication to providing superb service and customer support.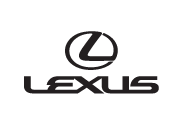 As you begin your search for just the right vehicle, we hope you'll visit us and let us show you the benefits of becoming a Lexus owner. Our staff includes highly specialized experts who can answer your questions on all Lexus vehicle features and provide sound advice regarding the latest advances in automotive technology. Vehicle technologies are evolving by leaps and bounds. We feel it's vital to stay ahead of the curve in order to keep you, our customer, properly informed. We will ensure you are able to benefit from everything your Lexus offers. We'll walk you through the various Lexus models and help you see which one best fits both your needs and your desires.
If you're new to Lexus, we'd like the opportunity to show you why the brand excels among luxury and performance vehicles. Lexus has a beautifully sophisticated lineup of cars to satisfy every whim from exhilarating speed to magnificent comfort. Lexus offers up worldly sedans like the GS and breathtaking coupes like the IS C. Or consider the vivaciously versatile GX SUV, equally at home parked at a posh dining spot or packing a picnic on a family outing, all the while offering up equal comfort and convenience on either mission.
We could talk about the wonderful Lexus lineup all day, but to really appreciate a Lexus, you need to drive it. So drop in at Kenny Kent Lexus in Evansville, and let's put the key in your hand! Read More @ KennyKentLexusEvansville.com.
Monday
8:30am - 8:00pm
Tuesday
8:30am - 8:00pm
Wednesday
8:30am - 8:00pm
Thursday
8:30am - 8:00pm
Friday
8:30am - 8:00pm
Saturday
8:30am - 5:00pm
Sunday
Closed
Contact Kenny Kent Lexus
* Indicates a required field
Kenny Kent Lexus on Facebook