About Vandergriff Toyota
If you're going to invest your money in a new car, you might as well go with a best bet, and a Toyota from Vandergriff Toyota in Arlington provides plenty of those. From Kelley Blue Book to Edmunds and Cars.com, auto experts of the world agree that Toyota is an automotive standard-bearer. Branded in the collective mind of consumers, the Toyota name is associated with an image of reliable, tech-driven and eco-friendly transportation. As a high-volume Toyota dealer in Arlington, we can say with certainty that this vision is based on something very real.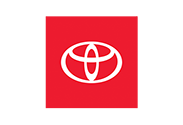 Test drive any one of our new, used or Certified Pre-Owned cars and you'll literally take hold of Toyota's values: to provide constant innovation and driving enrichment, to engage people's passions and to respect the planet. Bringing these values to patrons of Vandergriff Toyota has been a privilege, and it's provided constant inspiration to deliver an enriching experience to our customers at the dealership level, both in sales and at our Toyota repair and parts centers. On that note, we're proud to say that making customer satisfaction our top concern in all areas of the dealership has helped us win two President's Awards from Toyota Motor Sales.
As a family-owned and operated business, we've also put a great deal of time into supporting our local community, and have come to know many of you as more than just customers, but also as friends and neighbors. Along with being heavily involved in local events, we provide monetary support to several local schools, because we believe that when we invest in children we're investing in a brighter future.
Our award-winning cars, big Texas hospitality and community service have earned us the respect of local residents, many of whom have become loyal customers of our Dallas and Ft. Worth area Toyota dealership. If you want to jump on the bandwagon and invest in a car that's a best bet, one that offers low cost of ownership, high residual value and long-lasting dependability, all things Toyota is known for, head to Vandergriff Toyota in Arlington at I-20 and Matlock Road.Read more @ VandergriffToyota.com.
Monday
9:00am - 9:00pm
Tuesday
9:00am - 9:00pm
Wednesday
9:00am - 9:00pm
Thursday
9:00am - 9:00pm
Friday
9:00am - 9:00pm
Saturday
9:00am - 9:00pm
Sunday
Closed
About Charlie Evans, Vandergriff Toyota's Managing Partner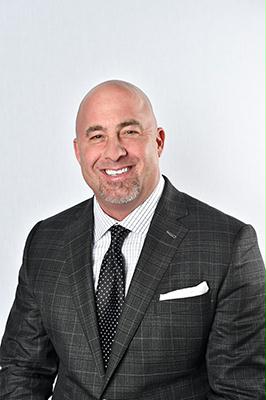 Charlie Evans is a Senior Partner at Vandergriff Toyota and he's passionate about his job. Residing in Colleyville with his wife, two children and three dogs, Evans enjoys hunting and fishing.
A Dealer Academy graduate, Evans is a 20-year automotive industry veteran, passionate about helping people with one of the leading purchases they'll make in their lifetime. He's also passionate about creating a business environment where people can succeed. He believes in recognizing those who go above and beyond, not only in sales, but in helping customers have positive service experiences. "We have a VIP program for employees that rewards them every quarter for outstanding results and tenure," said Evans. "The top performers get special attention and perks like special parking and a special dinner out including limo service."
Evans' other passion is giving back to the community that has contributed so much to his dealerships' successes. "We are involved in numerous programs in the schools and out in the community, including feeding hungry children in our local area."
Contact Vandergriff Toyota
* Indicates a required field
Vandergriff Toyota on Facebook