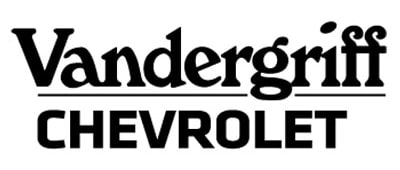 About Vandergriff Chevrolet in Arlington Texas
Here at Vandergriff Chevrolet in Arlington, Texas, we are proud to sell and service Chevy cars, trucks, vans, crossovers and SUVs. The quintessential American brand came into being at a time when the cars made for the masses were Spartan, utilitarian vehicles. The joint vision of race car driver Louis Chevrolet and an American entrepreneur changed all that. The Chevrolet brand represented the idea that high-style and affordability were not mutually exclusive. Chevrolet joined the GM family in 1917 and within a single decade became the number-one selling car in the United States.

For over 100 years, Chevrolet's singular focus on the union of form and function has guided an unparalleled record of innovation. From the definitive American sports car to the iconic American muscle car to the visionary all-electric Volt, Chevy continues to introduce bold new vehicle designs with cutting-edge mobile apps and in-car technologies. Today, Chevrolet is the first and only car company to bring built-in 4G LTE Wi-Fi to cars, trucks and crossovers, allowing passengers the ability to seamlessly connect their smart devices and vehicles to the internet. Chevy innovates while others emulate.
That is a long and proud tradition to uphold. What does Vandergriff Chevy bring to the table? We are the most recognized name in the industry. Vandergriff Chevrolet in Arlington is a Platinum GMAC dealership. We have received the Mark of Excellence in Customer Satisfaction for 10 years running. Our huge Chevrolet inventory means you will have the widest selection possible and at prices our competitors get sick over! We offer 24 hour test drives, because we want you to be sure the car you choose is right for you. Our service and repair center is staffed with the most qualified technicians and state-of-the-art equipment. We have the largest parts and accessories store in the Southwest US. We have two convenient collision centers to choose from. We offer a 3 month or 3,000 mile powertrain warranty on every pre-owned car and free Carfax report on all our pre-owned vehicles. We are also one of the most connected dealerships in the State, enjoying relationships with over 20 lending institutions that have millions to loan.
Chevrolet embodies the American dream. Come to Vandergriff Chevrolet and we'll help put a dream in your driveway. You'll find us at the most convenient location in Arlington, right across from the Parks Mall. Read more @ VandergriffChevrolet.com.
Monday
8:30am - 10:00pm
Tuesday
8:30am - 10:00pm
Wednesday
8:30am - 10:00pm
Thursday
8:30am - 10:00pm
Friday
8:30am - 10:00pm
Saturday
8:30am - 10:00pm
Sunday
Closed
Contact Vandergriff Chevrolet
* Indicates a required field
Vandergriff Chevrolet on Facebook