About Van Hyundai in Carrollton Texas
Since opening in 2008, Van Hyundai has become one of the fastest growing Hyundai dealerships in the Dallas area. We came in on day one with a clear objective in mind: to provide the type of customer service that people rave about to their friends. We've aspired to do this in our sales, finance, parts and repair departments every day since our start, and today we can say that we achieved our goal.

On the Van Hyundai lot in Carrollton, Texas, rows and rows of shiny new Hyundai cars are on display, along with quality used vehicles that have been carefully cleaned, inspected and, when necessary, fixed up by our certified mechanics. To help you shop smart and quickly, our well-trained sales team is here to offer advice and information about each of our award-winning vehicle models. Whether you want to know which Hyundai offers the best accommodations for a family of seven or which compact will provide the best fuel economy, our team has the answers you need to make a prudent decision when it comes to where you want to put your money.
On our website, we provide tools that will also aid you in the shopping process. A digital showroom, confidential credit application and Hyundai incentives page with up-to-the-minute OEM lease and finance specials are all accessible to you 24/7. Additionally, service customers can find coupons online and schedule service through our quick and convenient online appointment form.
Along with our efforts in the dealership, we've also put a lot of energy into supporting local causes and events, such as the Annual Golf Classic in Lewisville, Carrollton's Festival at the Switchyard and the D-Bat Mustangs little league baseball team. We're proud to say that in addition to being recognized as one of Dallas County's leading Hyundai dealerships, our commitment to the community has also be recognized by the Farmers Branch Chamber of Commerce, who honored us for our community service efforts at a special ceremony. Stop by Van Hyundai, located near Dallas at 1301 S. I-35 East in Carrollton to see our great lineup in person. Read more @ VanHyundai.com.
Monday
8:30am - 9:00pm
Tuesday
8:30am - 9:00pm
Wednesday
8:30am - 9:00pm
Thursday
8:30am - 9:00pm
Friday
8:30am - 9:00pm
Saturday
8:30am - 9:00pm
Sunday
Closed
About George Donaldson, Managing Partner of Van Hyundai in Carrollton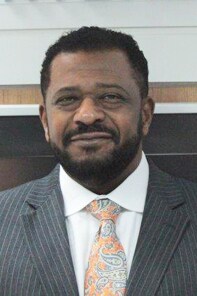 Managing Partner, George Donaldson, is a West Virginia native. He now lives in Mansfield, Texas, and says he loves everything that this area has to offer. The husband and father of three enjoys meeting new people and helping drivers get behind the next new car of their dreams. In addition, Donaldson says one of the most rewarding aspects of his career is watching his team grow and provide the community with the utmost quality in fulfilling all their customers' vehicle needs.
For Donaldson, it all comes down to high-quality service and being there for his customers. "No one cares how much you know until they know how much you care," he says. This sentiment is echoed in his involvement with various local school districts, working to help enhance childhood education.
The 12-year automotive professional has also garnered over two decades of leadership experience as a U.S. Army sergeant. Now retired from the military, he has earned several awards for his leadership skills and valor.
When Donaldson is not at the dealership, you can find him enjoying one of the many outdoor activities that the Carrollton-area has to offer with his family and friends. An avid sports fan, he also enjoys following his favorite football team, the Washington Redskins.
The University of Maryland graduate is proud to be a part of this community and places a high-level of importance on building and maintaining strong relations.