About Trophy Nissan in Mesquite Texas
If you grew up in Dallas in the '80s, you might know us from our hit rap song, "Trophy-Trophy-Trophy Nissan!" While our rap-star days are behind us, people still know our name today, not only because of this catchy song, but also because we've become known far and wide for our outstanding deals, customer treatment and community service.

When you visit Trophy Nissan in the Dallas-Fort Worth metro area, you'll have a Grammy-worthy shopping experience. Our Nissan Certified associates put people first, interacting in a pleasant, professional and upbeat manner that our customers love. Plus, they have a vast knowledge of our products, which enables them to provide you with all the info you need to make a smart purchase.
To further enhance the sales experience, our dealership is designed in a fashion that's conducive to the shopping process. A newly renovated showroom puts popular Nissans on display, using a clutter-free and modern layout that truly highlights individual models, so you can really get to know each of our vehicles. There's also a children's play area, so you can keep your kids busy but in close proximity while viewing cars in the showroom.
For service and collision customers, our facility includes high-tech repair equipment and ASE-Certified Nissan mechanics. At any given time, we have up to six Master Technicians and 20 additional manufacturer-taught technicians at the helm. Additionally, Trophy's service center and independent body shop cover sizeable areas, meaning that our skilled mechanics can work on many vehicles at once.
Along with our work at the dealership, we also go to work for our community, helping to fight hunger and poverty in Mesquite and the Dallas area by supporting Share the Blessings, a venerable organization that disperses funds to charities like the North Texas Food Bank, North Texas Habitat for Humanity and other nonprofits. Along with this, we're known for our fun truck giveaways and New Owners Dinners, where Trophy's new car buyers get delicious free meals and handy information about their vehicles.
If you're in the market for a new or new-to-you car, or if you're looking for a mechanic you can trust, visit Trophy-Trophy-Trophy Nissan in Dallas County, a business where people and community come first! Read more @ TrophyNissan.com.
Monday
8:00am - 9:00pm
Tuesday
8:00am - 9:00pm
Wednesday
8:00am - 9:00pm
Thursday
8:00am - 9:00pm
Friday
8:00am - 9:00pm
Saturday
8:00am - 9:00pm
Sunday
Closed
About Bill Adkins, Managing Senior Partner at Trophy Nissan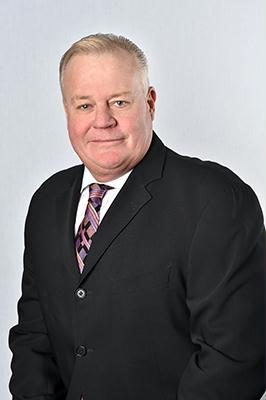 Bill Adkins has been in the automotive industry for more than four decades. He absolutely loves everything that has to do with cars, and also enjoys watching Kansas City Chiefs games, his hometown team. The Florida State Graduate loves travelling, cooking, and spending time with his wife of 23 years, two children and dog, Bandit.
As a Senior Partner, Adkins, who now lives in Plano, takes great pride in helping people get in the car of their dreams. He also thoroughly enjoys watching his team grow and develop. For Adkins, success is all about creating and retaining a team of top-notch automotive professionals, whom he's been honored to coach financially, morally and mentally. "The true measure of a man's success is measured by the people around him. Providing excellent customer service is not only expected of my team, but it is required at all times," said Adkins.
Adkins strong leadership and guidance have helped his team earn 13 Nissan Owner First Awards, numerous Toyota President's Awards, and a Nissan Global Award.
Trophy Nissan on Facebook