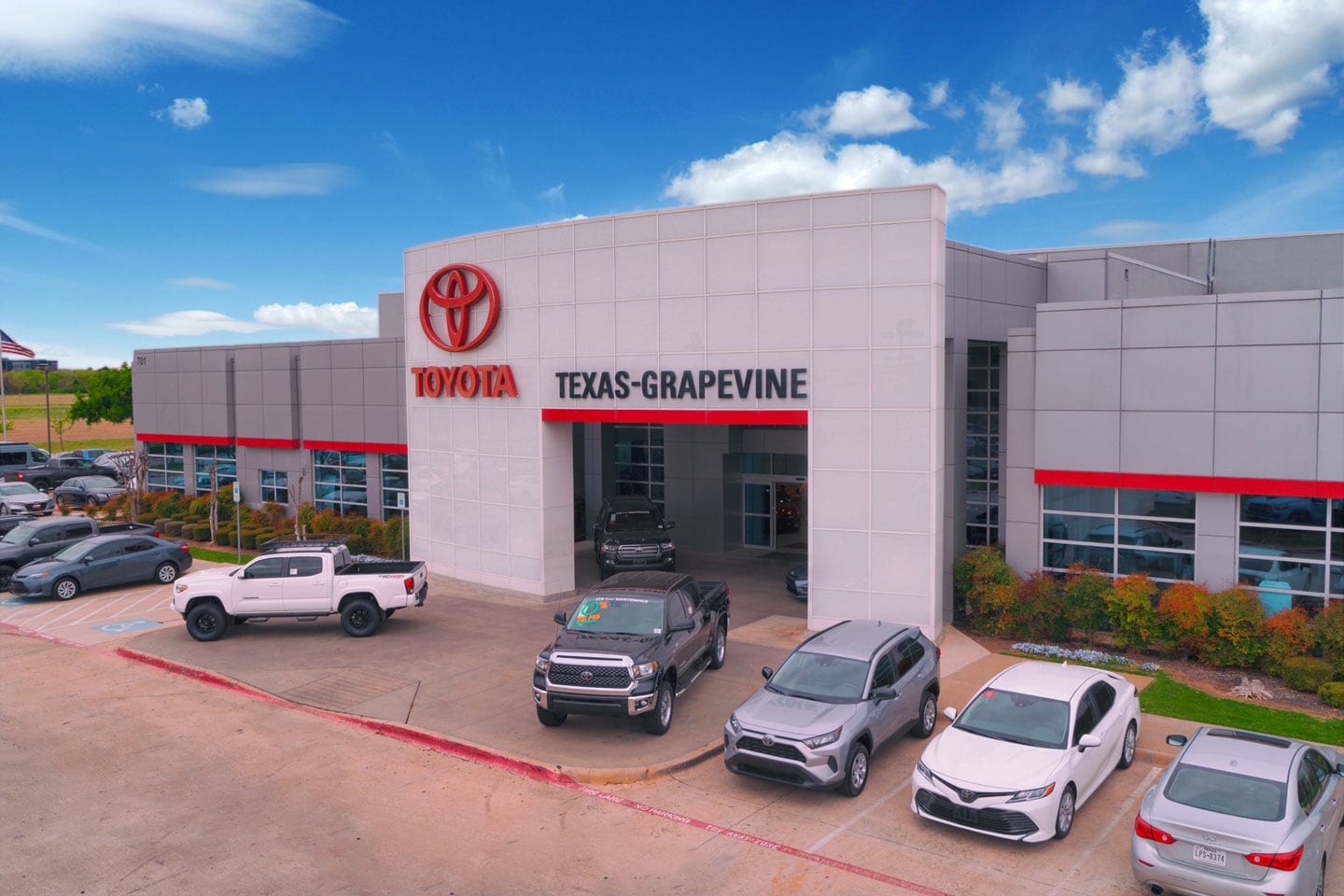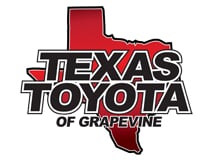 About Texas Toyota of Grapevine
Texas Toyota of Grapevine is a proud member of the Grapevine community. As a Toyota dealer near Dallas and Ft. Worth, we serve individuals from all over the state, and have an astounding collection of new and pre-owned Toyota cars, trucks and SUVs. All of our models are thoroughly inspected and maintain the highest quality, so you can always be sure you are getting the absolute best. We take pride in our vehicles and do what's necessary to ensure that each one of our customers purchases a car the meets their wants and needs, all while keeping them safe on the road.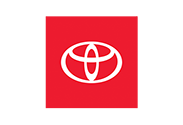 At Texas Toyota of Grapevine, we don't only offer first-class customer service, we also have an immaculate state-of-the-art facility. We keep our customers stress-free and comfortable in our beautiful lounge area, which features two 55-inch TVs, a children's play area, coffee machine and Wi-Fi access. In addition to these great benefits, we also provide complimentary Panera Bread bagels, bottled water, soda and a snack basket. Our Grapevine Toyota dealership maintains a fun, friendly atmosphere that eliminates common stigmas associated with car dealerships. We want our customers to enjoy themselves while searching for a new vehicle and have a positive car-buying experience.
Aside from our lavish facility and exquisite cars, we also have an incredible service center that is run by highly certified technicians. They can handle anything from minor repairs to routine maintenance, keeping your car in tip top shape. We also have an online appointment scheduler that allows our customers to easily book a day and time to have their car repaired, delivering a smooth service process for all. On top of this benefit, we have a collection of online service specials to help you save during your next appointment.
We work hard at Texas Toyota to provide excellent customer satisfaction and we do what we can to deliver it. Our customers are our top priority, and we appreciate their continuous support and loyalty. Read more @ ToyotaOfGrapevine.com.
Monday
9:00am - 9:00pm
Tuesday
9:00am - 9:00pm
Wednesday
9:00am - 9:00pm
Thursday
9:00am - 9:00pm
Friday
9:00am - 9:00pm
Saturday
9:00am - 9:00pm
Sunday
Closed
About William Adkins, Managing Partner at Texas Toyota of Grapevine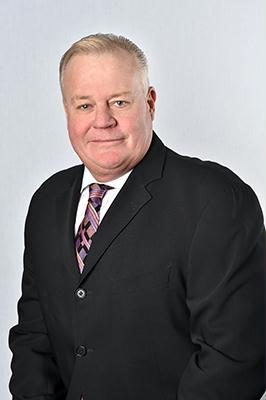 William J. Adkins is an automotive veteran with over four decades in the industry. During this time, he's accrued an impressive list of honors, including numerous Toyota President's Awards, 13 Nissan Owner First Awards and a Nissan Global Award, which is only presented to five dealerships annually.
Along with a passion for cars, Adkins' attributes his success as a Senior Partner to his employees, whom he's been grateful to coach spiritually, financially, morally and mentally. "If you want to see the true measure of a man, take a look at the talent of the people around him. I'm blessed to have such capable people on my team, people who desire to never stop growing. I'm privileged to play a role in the development of individuals with this mentality."
When he's not hard at work, Adkins enjoys spending quality time with his wife of 23 years, two children and dog, Bandit. His hobbies include cooking and traveling, and while he now resides in Plano, Texas, he's still a diehard fan of the Kansas City Chiefs, his hometown team. Adkins also has a soft spot in his heart for Tallahassee, where he attended college at Florida State University.
Contact Texas Toyota of Grapevine
* Indicates a required field
TX Toyota of Grapevine on Facebook