About Reliable Subaru in Springfield Missouri
A professional sales team, first-class service center, reliable cars, trucks and SUVs, and excellent customer service is what you'll find at Reliable Subaru in Springfield, Mo. We work around the clock to set our dealership a part from the rest, and we believe our drive and dedication to customer satisfaction gives us the ability to do just that. At our Springfield Subaru dealership, you can expect to be met by friendly staff members as soon as you walk in our doors. They'll immediately address your needs and make sure you don't leave until each one is taken care of.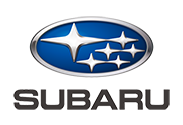 To us, our customers are like family and we treat them as such. We do our best to make them feel comfortable throughout the car-buying process and we answer any questions or concerns they have along the way. It's important to us that they receive exactly what they're looking for and we will do everything in our power to make sure that happens. From leasing to financing services, we will work with each customer to get them into a new or pre-owned car that meets their needs. We also have an incredible selection of specials that our customers can take advantage of, saving them on their car purchase.
Due to our continuous customer service efforts, we have been honored in the past with a Subaru Stellar Care Award. A prestigious accolade only given to an elite group of dealerships, the Subaru Stellar Care Award praises dealers that perform exceptionally well in all areas of customer service. Thanks to our incredible team at Reliable Subaru in Springfield, we were presented with the top honor and could not be more proud of our success. We will keep working hard to make sure we maintain high standards in customer service and we will do everything possible to ensure each customer is 100-percent satisfied with their Reliable Subaru experience. Read More @ ReliableSubaru.com.
Monday
8:00am - 8:00pm
Tuesday
8:00am - 8:00pm
Wednesday
8:00am - 8:00pm
Thursday
8:00am - 8:00pm
Friday
8:00am - 6:00pm
Saturday
8:00am - 6:00pm
Sunday
Closed
About Craig Reiserer, Managing Partner at Reliable Subaru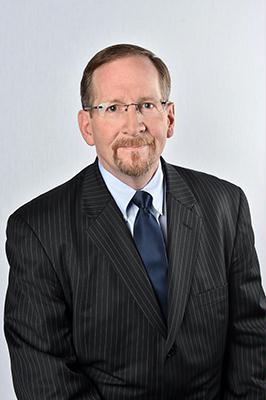 Managing Partner Craig Reiserer originally hails from Wichita, Kansas, where he attended Wichita High School East and Wichita State University. Currently, he lives in Springfield, Missouri with his wife and two sons. He is also the proud dad of two dogs and a rabbit.
Craig has worked in the automotive industry for over 35 years, where he has earned several awards and recognitions, including the Toyota President's Award, Truck Dealer of the Decade (Kansas City Region), Circle of Excellence Award and the Mazda Gold Cup, just to name a few.
When he's not working, Craig enjoys spending time with his family at their farm, riding motorcycles, shooting and hunting. Craig is also the former president of both the Kansas Humane Society and the Springfield New Car Dealer Association.
"I've always believed in being the person you want to become," says Craig. "As Ralph Waldo Emerson said, 'The only person you are destined to become is the person you decide to be.'"
As managing partner, Craig works to promote excellence through customer service-based training and extensive growth opportunities for his employees. So what's been the best part? "The people and all the new and different challenges every day brings."
Contact Reliable Subaru
* Indicates a required field
Reliable Subaru on Facebook