About Peoria Nissan in Peoria AZ
There's no better place to shop for a new car than at Peoria Nissan. We have been serving the greater Phoenix community since 2003 and have become known as a trusted, reputable dealership. As a local Nissan dealership, we make it a priority to provide only the top new and pre-owned cars, trucks and SUVs available. It is our job to get you into a high-quality Nissan that is suitable for your lifestyle and we'll do whatever is needed to ensure that's exactly what you receive. We'll work with you as soon as you step onto our lot and answer any questions you may have about our extensive car selection. We want you to feel comfortable with your purchase and completely satisfied with your car-buying experience. Peoria Nissan is located near Phoenix at 9151 W. Bell Road in Peoria, AZ.



At Peoria Nissan, we know purchasing a new car can be stressful, so we do what we can to create a calm atmosphere that our customers will feel at ease in. We value every person that enters our dealership and look forward to helping them with all of their car needs. By offering our customer continuous support and great prices, we are able to make their experience with us a wonderful one. By implementing this style of customer service, we have been able to develop a strong rapport with our customers and a positive reputation within the community.

If you're looking for exceptional car service within the Phoenix area, our Nissan dealership also features a state-of-the-art service area that handles an array of car repairs. From routine maintenance to minor dent removal, our factory trained technicians can take care of it all. To have your car assessed, all you have to do is schedule an appointment online and one of our representatives will contact you to confirm the date and time. You can also take advantage of our wonderful service specials online, which can be used during your visit.

We appreciate the support we've received over the years and we strive to provide a top-notch experience in return. At Peoria Nissan, we care about our customers and we'll continue to do our best to not only meet, but exceed your needs.
Monday
8:00am - 9:00pm
Tuesday
8:00am - 9:00pm
Wednesday
8:00am - 9:00pm
Thursday
8:00am - 9:00pm
Friday
8:00am - 9:00pm
Saturday
8:00am - 9:00pm
Sunday
10:00am - 8:00pm
About Managing Partner, Chuck Morris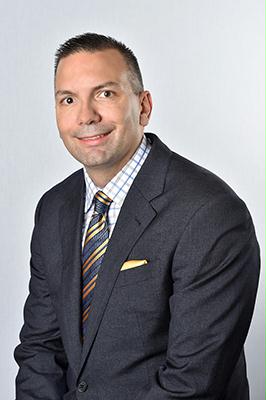 Chuck Morris is an 18-year auto industry professional and dedicated family man. In his off time, he enjoys travel, movies, football, and spending quality time with his wife, two children and their playful pair of Goldendoodles.
Under Mr. Morris' management, his dealership family has won the Nissan Circle of Excellence Award and title of one of the nation's top 10 Nissan retailers. Mr. Morris also served on the Nissan National Dealer Advisory Board, so he's truly come to know the ins, outs and expectations of the brand, and brings this knowledge to the table as a Managing Partner. When asked what separates his dealership from others, Mr. Morris says, "The best people! The best products!"
Chuck's dedication to helping others be the best they can be extends beyond his own team, which is why he involves the dealership in supporting several local charities, schools and organizations, including the Wounded Warrior Project, Crisis Nursery children's shelter and Sunrise Mountain High School Baseball Team. Along with this, he and his team sponsor events like the Peoria Police Officers Association's Annual Shop with a Cop Golf Tournament and Learning for Life Explorer Program, Peoria Relay for Life benefitting the American Cancer Society, and West Valley Ovarian Cancer Alliance's Annual Teal Ribbon Golf Tournament.
Contact Peoria Nissan
* Indicates a required field
Peoria Nissan on Facebook