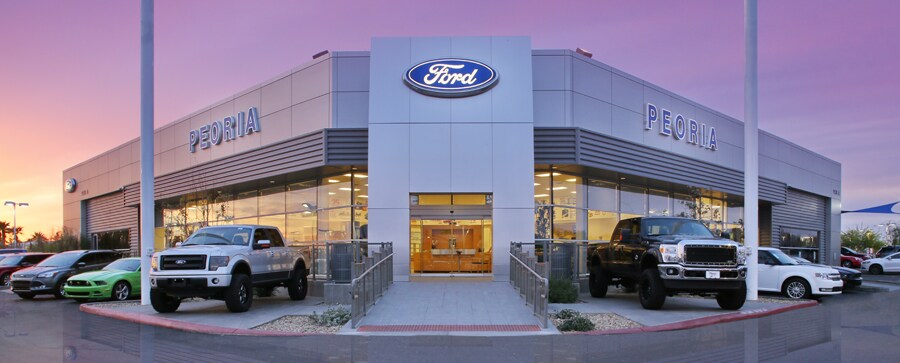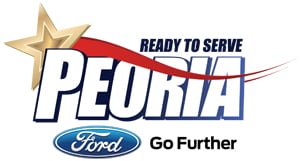 About Peoria Ford in Arizona
A hassle-free environment, knowledgeable staff members and high-quality cars are what make Peoria Ford in Peoria, Arizona, a reputable dealer. We have been a trusted Ford dealership near Phoenix for over 20 years, helping drivers both young and old find an ideal car for their unique lifestyle. Our dealership is 100-percent dedicated to customer satisfaction and we do everything we can to exceed our customers' needs. Without them, we would not be where we are today and we appreciate the support they have shown us throughout the years.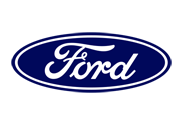 For excellent new and pre-owned cars, trucks, and SUVs, Peoria Ford is your go-to dealer. We have a wide range of top models in our inventory that are built to meet the needs of a variety of car buyers. From heavy duty trucks to fuel-efficient compact cars, we have it all. As a trusted Ford dealer in Peoria, we'll work with you to make sure you get exactly what you're looking for and we'll help you get a great deal that fits into your budget. With incredible new and pre-owned car specials and great financing options, you won't leave our dealership less than 100-percent satisfied. We'll make sure you're taken care of and eliminate any pressure associated with the car-buying process, making it an enjoyable experience.
To ensure your time with us is a pleasant one, we also have a fully equipped customer lounge. While you wait for your car to be repaired at our service center, you can watch TV, take advantage of free Wi-Fi and enjoy Seattle's Best Coffee. We also have a kid's play area, where they can watch an array of children's movies and stay happily occupied.
At Peoria Ford, we do everything we can to deliver exceptional customer service. We make our customers feel at home, because to us, they're family! As a Ford dealer in Peoria, we work hard to make our dealership one of the best in the area and we'll continue to do everything needed to achieve success in the future and continue serving our customers with the finest lineup of vehicles on the planet. Read more @ PeoriaFord.com.
Monday
7:30am - 9:00pm
Tuesday
7:30am - 9:00pm
Wednesday
7:30am - 9:00pm
Thursday
7:30am - 9:00pm
Friday
7:30am - 9:00pm
Saturday
7:00am - 9:00pm
Sunday
9:00am - 7:00pm
About Managing Partner, Patrick Hickey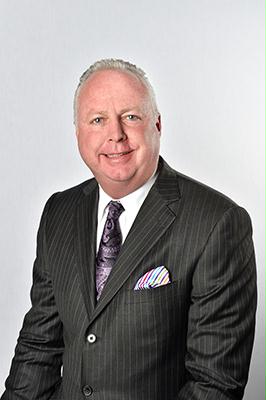 Managing Partner Patrick Hickey was born in Chicago, IL, but now lives in Peoria, AZ. He and his wife Catherine have three sons: Kyle, Blake and Dylan. Pat graduated from ASU with degrees in Marketing and Finance. He enjoys riding motorcycles, hunting and fishing.
Pat is well known for his sense of humor, but he takes business very seriously. He feels a relaxed and positive work environment will help staff achieve their best, and that is what he asks of everyone who works with him. This formula works and has earned Pat a reputation as something of a rainmaker. He has turned stores around dramatically and in very short order from underperformers to top performers.
His 24 years in the automotive business have confirmed his belief that organizations are more than boxes connected by lines. As he puts it, "An organization is made of people and can only be as good as those people working together are willing to make it. Our people are the best thing about working here. When you can say that, success is always within reach."