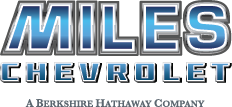 About Miles Chevrolet in Decatur IL
People drive. It's an integral part of daily life. But does your car help you live each day to the fullest? If not, perhaps it's time to find a car that will. Chevy's "Find New Roads" philosophy inspires drivers to seize the day, with performance, comfort and technologies that inject a little carpe diem into everyday commutes.
Miles Chevrolet in Decatur, IL, offers one of the largest selections of new and used Chevy cars in the Midwest, including sought after models like the Cruze, SS, Camaro, Silverado and Volt. For over three decades, we've served car shoppers in central Illinois and beyond with an outstanding array of inventory, reliable repair work and an always sunny atmosphere! No matter the season, Miles Chevy is a place where you'll be greeted with warm smiles and award-winning service!

In the course of our career, we've come to know a thing or two about finding new roads. We've always endeavored to carve out our own path and set our Chevy dealership apart by delivering individualized service and great deals. Our efforts in these areas have helped put our store in good favor with local shoppers, who vote annually in the Herald & Review Reader's Choice Awards and have named us their favorite auto retailer in central Illinois nine times!
Along with great deals and plentiful stock, we believe we're one of the most recommended Chevy dealers in Decatur because we never fail to give our customers the type of treatment that we'd provide to our own families, and that we'd expect ourselves if we were in their shoes. We always say, "Before you buy, give Miles a try," and it's because we're confident that we'll win you over with a combination of quality products, neighborly service and firm integrity.
If you live in central Illinois, make Miles Chevy in Decatur your go-to Chevy dealer and we promise you won't regret it! Read More @ MilesChevy.com
Monday
8:00am - 8:00pm
Tuesday
8:00am - 6:00pm
Wednesday
8:00am - 8:00pm
Thursday
8:00am - 6:00pm
Friday
8:00am - 8:00pm
Saturday
8:00am - 5:00pm
Sunday
Closed
About Darcy Grinestaff, Managing Partner at Miles Chevrolet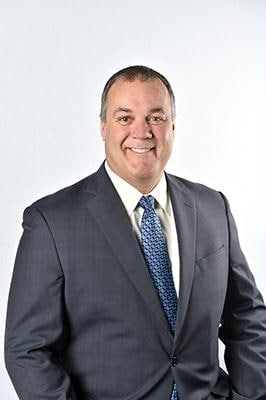 Managing Partner Darcy Grinestaff is from Decatur, Illinois. He and his wife, Kim, have been married for 35 years and have four children: Ryan, Brooke, Jordan and Payton. He attended Mt. Zion High School and graduated from Southern Illinois University at Edwardsville. Darcy enjoys golfing, St. Louis Cardinals baseball and spending time with his family. He is a long-serving school board member and supporter of local athletics.
With over thirty years in the automotive business, Darcy is well-known for his open-door policy and building an atmosphere of mutual respect. He says his favorite thing about work is watching people succeed. "There is nothing like the look on someone's face when they win. Success breeds success and sometimes a taste is all people need to get going in the right direction."
Darcy has a loyal and dedicated staff and holds forth a strong reputation for a "no-hassle" customer philosophy, which has resulted in numerous awards for sales and customer service throughout his tenure with the group.
Contact Miles Chevrolet
* Indicates a required field
Miles Chevrolet on Facebook