About Joe Myers Toyota in Houston Texas
Joe Myers Toyota in Houston has been a valued member of the Houston community since 1988.  Our years of experience in the automotive industry has given us the knowledge to develop a strong, respectful relationship with our customers.  By creating a stress-free environment and hiring talented, dedicated employees, we have been able to provide optimal customer satisfaction that is truly unique.  Our commitment to excellence is what makes us a go-to Toyota dealership in Houston and what keeps our customers loyal to not only us, but the Toyota brand.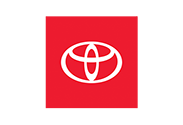 All it takes is one trip to Joe Myers Toyota in order to realize we appreciate our customer and take pride in our dealership.  Updated in 2015, our 23 acre facility features a high-tech service center, beautiful showroom and one of the largest selections of new and pre-owned cars, trucks and SUVs in Houston.  Highly trained and driven, our team members are also a big part of what makes us a wonderful dealership.  They each work hard to keep the dealership running smoothly and they do everything they can to exceed customers' needs.  When our customers are happy, we're happy, and we aim to provide them with a top-notch experience on every occasion.
At Joe Myers Toyota in Houston, we have earned a series of incredible awards over the years.  Two of our most prestigious Toyota accolades include a President's Award and a Board of Governors Award, which we received for being one of the top 25 volume dealers in the nation.  Its achievements such as these from the likes of Toyota Motor North America and Toyota Motor Credit that make us want to continue to improve our dealership and perfect our overall craft.  We take our duties very seriously, and as a representative of the Toyota nameplate, we'll keep making strides to do even more for our customer in sales, service and parts-we look forward to seeing you soon.  Read more at JoeMyersToyota.com.
Monday
9:00am - 9:00pm
Tuesday
9:00am - 9:00pm
Wednesday
9:00am - 9:00pm
Thursday
9:00am - 9:00pm
Friday
9:00am - 9:00pm
Saturday
9:00am - 9:00pm
Sunday
Closed
Contact Joe Myers Toyota
* Indicates a required field
Joe Myers Toyota on Facebook