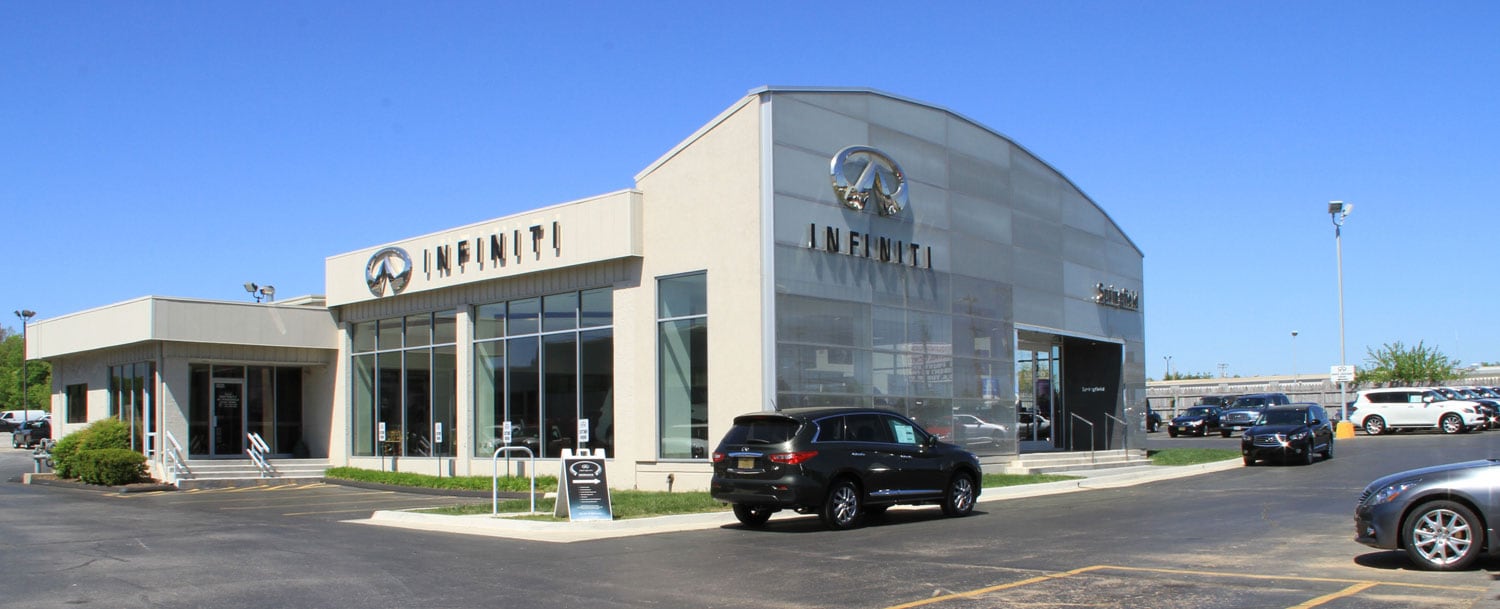 About Infinti of Springfield
For first-class service and high-quality cars, trucks and SUV, Infiniti of Springfield is the place to go. Located in Springfield, Missouri, our dealership has been serving the community for several years and we have become one of the most trusted dealerships in the area. We have a dedicated team that strives to make our Infiniti Springfield dealership a welcoming place for all. As soon as you enter our lot, you'll be greeted by one of our trained, knowledgeable sales team members whose sole mission it is to put you at ease while helping you find the car of your dreams.

At Infiniti of Springfield, we do our best to help our customers with all of their car needs. From inquires about purchasing a new or pre-owned car to those about service repair, we do everything we can to answer all of their concerns and get them exactly what they're looking for. Providing excellent customer satisfaction is our overall goal and we'll do what is needed to achieve it. It's our duty to make sure every one of our customers is happy with their experience at Infiniti of Springfield, and that's what we aim to do.
Aside from assisting customers throughout the car-buying process, we also support many local organizations within the Springfield community. In the past we have sponsored the Ozark's Women's Link & Boys Against Cancer Golf Tournament, KY3 News' WeatherSchool and The Zo charity golf tournament. In addition to these initiatives, we have raised donations for Mercy Children's Hospital's Neonatal Intensive Care Unit in order to help infants in need. Infiniti of Springfield is a dealership that cares about its customers and community, and we'll continue to help each of them in the future. We look forward to providing you with a luxury experience you're sure to love, and an Infiniti you're sure to cherish for years and years. Read More @ InfinitofSpringfield.com.
Monday
8:00am - 8:00pm
Tuesday
8:00am - 8:00pm
Wednesday
8:00am - 8:00pm
Thursday
8:00am - 8:00pm
Friday
8:00am - 6:00pm
Saturday
8:00am - 6:00pm
Sunday
Closed
Contact INFINITI of Springfield
INFINITI of Springfield on Facebook