About Grapevine Lincoln in North Texas
Grapevine Lincoln is a high-end dealership in the Dallas/Fort Worth area known for providing exceptional customer service. We have an incredible team of respectful, knowledgeable individuals that keep our facility running smoothly at all times, and continuously work to meet and exceed our customers' needs. Whether you're searching for a new or pre-owned car, our staff members will help you find the right vehicle for your lifestyle and answer any questions you may have about the car-buying process. We're here to serve you and we'll do whatever possible to ensure you are well taken care of at our Grapevine Lincoln dealership.

Customer satisfaction is our number-one priority at Grapevine Lincoln and we always do what's necessary to keep our customers happy. We work closely with them throughout the car-buying process to make sure they receive everything they're looking for and help them obtain a fair deal on their purchase. We also have a collection of incredible incentives qualified buyers can take advantage of to save money on their new car. Additionally, we offer a range of financing and leasing options that customers can benefit from, resulting in extra savings and low monthly payments.
Aside from our excellent deals and specials, our Lincoln dealership in Grapevine also features a start-of-the-art service center. We handle a wide range of services, including minor car repair and routine maintenance, such as oil change, tire rotation, transmission flush and battery replacement. Our certified, trained technicians are equipped to repair all makes and models, and through the use of our high-tech equipment, there's nothing we can't do. We'll have your car looking like new and get you back on the road as soon as possible.
At Grapevine Lincoln, we take pride in our work and love what we do. We appreciate the support we've received from the Grapevine community throughout the years and look forward to more success in the future.
Monday
8:30am - 9:00pm
Tuesday
8:30am - 9:00pm
Wednesday
8:30am - 9:00pm
Thursday
8:30am - 9:00pm
Friday
8:30am - 9:00pm
Saturday
8:30am - 9:00pm
Sunday
Closed
About Chaz Gilmore, Managing Partner of Grapevine Lincoln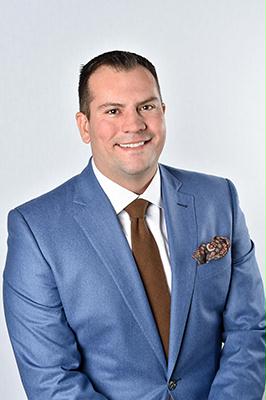 Chaz Gilmore first began his trek in the automotive industry at age 18. He initially began selling cars, but found success in management after a few years in the industry and became a Managing Partner.
Today, Mr. Gilmore lives in Plano, TX, with his wife and two children, where he is a valued member of the community. He has been a part of the Grapevine Chamber for the past five years and the North Texas Ford Dealer Advertising Financial for the last three years.
"Being a part of the Grapevine community's overall development is important to me," Gilmore said. "I look forward to seeing my efforts create a positive impact for all community and dealership members."
In addition to being an actively involved in the community, Mr. Gilmore enjoys spending time with his family, playing basketball, weightlifting and cycling. He also likes to go hunting and fishing to relax, and is heavily involved in his local church and the Christian community.
Contact Grapevine Lincoln
* Indicates a required field
Grapevine Lincoln on Facebook