About Grapevine Ford in North Texas
Grapevine Ford is your home for excellent Ford models, high-quality auto repair and first-class customer service. We make it our priority to serve the Grapevine community the best we can, which is why we renovated our dealership and now have a state-of-the-art 80,000 sq.-ft. facility. As a part of our expansion, we have built a new parts department with a wide selection of components and added a Quick Lane building with 17 service lanes. We also have a one-of-a-kind café that serves lunch and breakfast, which allows our customers to feel at ease while they shop or wait for a vehicle to be serviced.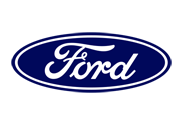 From new to pre-owned cars, we have everything you're looking for at Grapevine Ford. The F-Series lineup is a top seller within the Grapevine community and we have an extensive selection of models, ranging from the popular F-150 to the heavy duty F-350. In addition to our F-Series trucks, we also have an outstanding amount of certified pre-owned cars for buyers on a budget. Each model has been carefully inspected and meets our high standards, offering top-notch reliability.
As a respected Ford dealership in Grapevine and North Texas, we know exactly what our customers are looking to get out of their car-buying experience and we make sure we exceed their expectations. By working with them one-on-one throughout the process and answering their questions, we have received recognition for our efforts and have also been honored with a President's Award. We attribute our customers to our overall success and we do what's necessary to ensure they always come first. Their support means the world to us and we appreciate everything they've done to help us become a trusted Ford dealer in Texas.
At Grapevine Ford, we work hard to give our customers an incredible dealership experience. We love the Grapevine community and are pleased to be your local Ford dealer. Read more @ GrapevineFord.com

Monday
8:30am - 9:00pm
Tuesday
8:30am - 9:00pm
Wednesday
8:30am - 9:00pm
Thursday
8:30am - 9:00pm
Friday
8:30am - 9:00pm
Saturday
8:30am - 9:00pm
Sunday
Closed
About Chaz Gilmore, Managing Partner of Grapevine Ford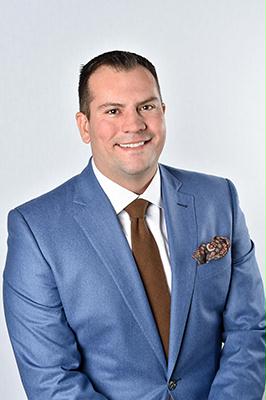 Chaz Gilmore first began his trek in the automotive industry at age 18.  He began in the industry washing cars, selling cars, and ultimately found success in management.  Chaz has been a member of our auto group for 20 years, holding many positions on his way to becoming a Partner in several locations.  In his early years, Chaz attended University of Texas at Austin, while working part time in the auto industry.
Today, Mr. Gilmore lives in Frisco, TX, with his wife and two children, where he prioritizes the communities he lives and does business in.  He has been a part of the Chamber of Commerce, local, national, and international dealer advisory boards throughout his career. He feels starting at a young age and experiencing the different positions in a dealership has been foundational to his success.  Today, he prioritizes the developments of his associates and working to help in the achievement of their aspirations.
In addition to being an actively involved in the community, Mr. Gilmore enjoys spending time with his family, playing basketball and cycling. He and his family enjoy the outdoors, you can find the Gilmore's on the lake or their family ranch in their downtime.  The Gilmore's are involved in their children's school, their local church and their community.
Contact Grapevine Ford
* Indicates a required field
Grapevine Ford on Facebook