About Frontier Ford in Santa Clara California
Incredible first-class service and excellent cars, trucks and SUVs are what make Frontier Ford a phenomenal dealership. Located at 3701 Stevens Creek Boulevard in Santa Clara, Calif., our facility is run by talented staff members who work around the clock to serve our customers and take care of all of their car needs. As a well-known Ford dealership in Santa Clara, we take pride in everything we do and only provide our customers with high-quality, reliable new and pre-owned vehicles. It's our duty to make sure everyone who enters our dealership leaves happy and we always do what we can to make that possible.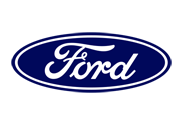 At Frontier Ford, we treat our customers like family and do our best to make them feel comfortable during their visit. Whether they're searching for a new or used car, we'll help them find a model that best suits their needs and is within their budget. We'll also offer a wide variety of options for buyers looking to finance a car, as well as a collection of dealer incentives for those who qualify. Our Ford dealership near San Jose is dedicated to working with customers throughout the car-buying process to ensure they receive the right car and deal they are searching for. We value their business and make continuous efforts to make sure they are 100-percent satisfied with their service.
In addition to our outstanding cars, Frontier Ford is also home to a high-end service center. Our factory trained technicians can service and repair a wide array of makes and models. We specialize in routine maintenance services, such as oil change, transmission flush, tire rotation and battery replacement. All you have to do is make an appointment using our online scheduler and we'll get your car assessed as soon as possible.
Frontier Ford is a dealership that excels in customer satisfaction and we take every possible step to keep our customers returning year after year. We are a trusted Santa Clara Ford dealership and we do our best to serve the community. Read more @ FrontierFord.com.

Monday
9:00am - 9:00pm
Tuesday
9:00am - 9:00pm
Wednesday
9:00am - 9:00pm
Thursday
9:00am - 9:00pm
Friday
9:00am - 9:00pm
Saturday
9:00am - 9:00pm
Sunday
10:00am - 8:00pm
Frontier Ford on Facebook