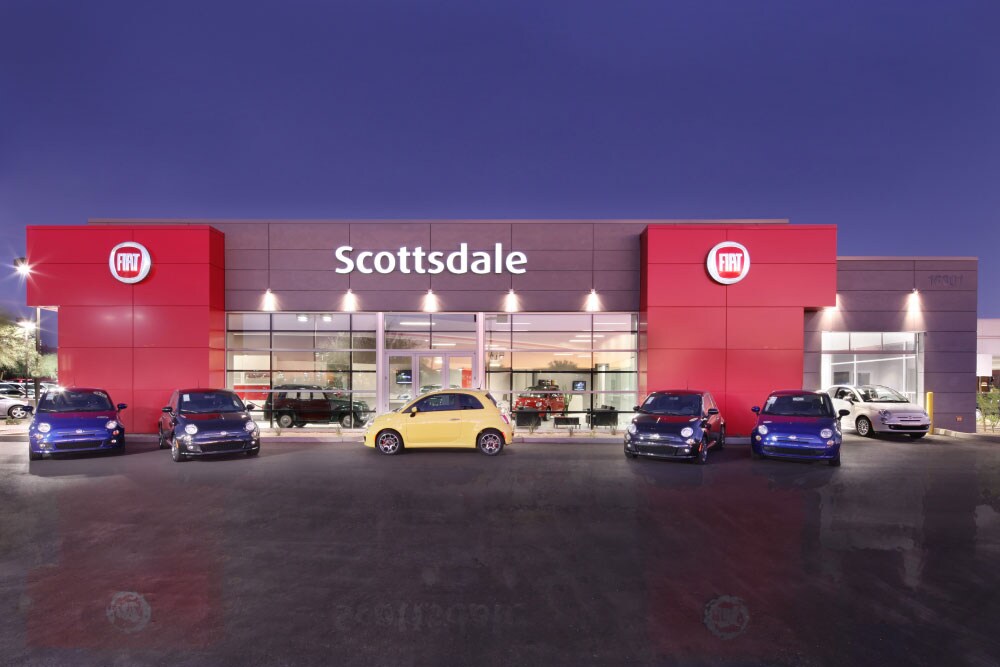 About Fiat of Scottsdale
Vibrant and friendly are two words that describe us here at
Fiat of Scottsdale
. Constantly tapping into our Italian heritage, we bring our customers an exciting and welcoming atmosphere where they can relax and enjoy the car-buying experience. At Fiat of Scottsdale, we feel that - more than anything, customer satisfaction is our main priority and we endeavor to meet that goal every day.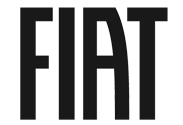 Stop by our conveniently located Fiat dealership near Phoenix and our friendly and knowledgeable staff will help you find the perfect car for your budget. We have a wide-selection of new and used cars in Scottsdale, so if you're just starting out or already have a car in mind, we'll be here to get you in and out with ease. Also, don't forget to take a look at the monthly specials on our new and used inventory, as well as our various incentives and special programs.
Our service center also offers a variety of monthly specials on services from air conditioning and ventilation services to full body detailing. Our factory-trained service technicians are available six days a week for jobs big and small, or simply to give your car a checkup to make sure everything is in proper working order.

At Fiat of Scottsdale, we know our customers are our neighbors. And we believe in giving back to our neighbors through various work around our community, including Alice Cooper's Solid Rock Foundation and the Arizona Humane Society, just to name a few.
Fiat of Scottsdale is located near Phoenix at 16301 N. 78th St. in Scottsdale, AZ. It has been our privilege to serve the Phoenix-area for the past several years and we hope you'll allow us to continue to earn your business for years to come. Read More @ FiatUSAofScottsdale.com
Monday
8:00am - 8:30pm
Tuesday
8:00am - 8:30pm
Wednesday
8:00am - 8:30pm
Thursday
8:00am - 8:30pm
Friday
8:00am - 8:30pm
Saturday
8:00am - 8:00pm
Sunday
10:00am - 5:30pm
About Coye Pointer, Managing Partner at Fiat of Scottsdale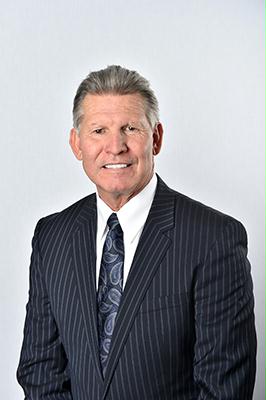 Managing Partner Coye Pointer is a former Army Ranger with a 4th degree black belt in martial arts. He hails from Dallas, Texas, and now lives in Scottsdale, Arizona. Coye is a long-time friend of rock star Alice Cooper, who is featured in many of Coye's commercials and advertisements.
Coye likes golf and that came into play in a curious way in his role as a leader. When it came to his attention that a long-time employee was facing a serious illness and overwhelming medical bills, Coye leapt into action and started a non-profit organization built around a golf tournament and silent auction to raise $29K toward the family's medical expenses.
It is safe to say Coye is not the kind of person who stands around wringing his hands waiting for somebody else to do something. With over 30 years in the automotive business, his focus on the importance of people has never changed. As Coye puts it, "It's not the place that makes the people; it's the people that make the place."
Contact Fiat of Scottsdale
Fiat of Scottsdale on Facebook