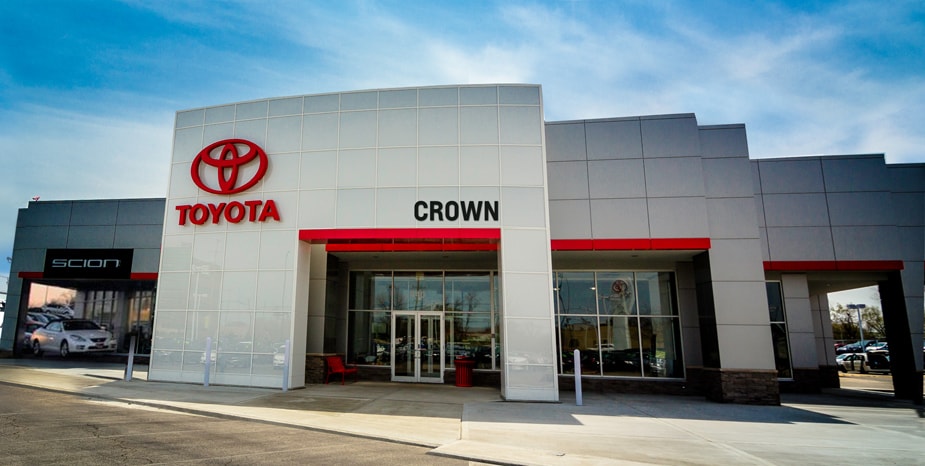 About Crown Toyota
Crown Toyota in Decatur has been serving central Illinois since we opened in 1986. Customer service and satisfaction is the main goal at Crown Toyota, with the words "hassle-free" and "fun" being the main ideas behind our business. As a result, we have been awarded Toyota's President's Award in Customer Service for several years now, thanks to our staff's enthusiastic attitude and expert-level understanding of the Toyota Brand.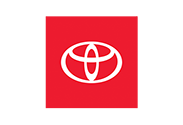 It's this commitment to our customers and our community that has allowed us to grow from a small dealership to a 30 year veteran of the Decatur business community. We love our customers at Crown Toyota and we feel that buying a car should be an exciting and relaxed process for our customers. As such, we strive every day to give everyone a stress-free car buying experience that meets the highest standards of salesmanship and service.
We have a large selection of new and used cars at Crown Toyota in Decatur. For those looking for a new Toyota car, truck or SUV, our salespeople can walk you through the entire process from car selection to financing. Used car shoppers will find that our immense selection covers not only Toyota models, but also several makes and models from various automakers. We also offer a fantastic selection of certified pre-owned cars that have the stamp of approval of our 160-point quality inspection.
Our ASE-Certified technicians are available six days a week to offer top of the line automotive maintenance and repair services in Decatur, IL. Our service center handles a variety of auto repair services, from basic oil changes and tire rotations to brake checks and belt replacements. All of these services are performed in a proficient and timely manner, so that you're in and out without any worry or hassle.
It has been our honor to serve the Decatur community for the past 30 years. Visit Crown Nissan today at our convenient location at 255 W. Pershing Rd! Read more @ CrownToyotaScion.com.
Monday
8:00am - 8:00pm
Tuesday
8:00am - 6:00pm
Wednesday
8:00am - 8:00pm
Thursday
8:00am - 6:00pm
Friday
8:00am - 8:00pm
Saturday
8:00am - 5:00pm
Sunday
Closed
About Darcy Grinestaff, Managing Partner of Crown Toyota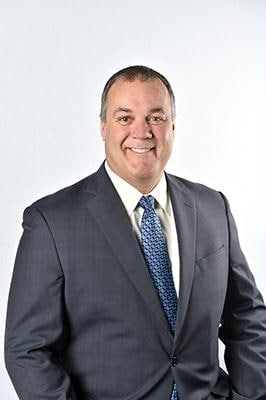 Managing Partner Darcy Grinestaff is from Decatur, Illinois. He and his wife, Kim, have been married for 35 years and have four children: Ryan, Brooke, Jordan and Payton. He attended Mt. Zion High School and graduated from Southern Illinois University at Edwardsville. Darcy enjoys golfing, St. Louis Cardinals baseball and spending time with his family. He is a long-serving school board member and supporter of local athletics.
With over thirty years in the automotive business, Darcy is well-known for his open-door policy and building an atmosphere of mutual respect. He says his favorite thing about work is watching people succeed. "There is nothing like the look on someone's face when they win. Success breeds success and sometimes a taste is all people need to get going in the right direction."
Darcy has a loyal and dedicated staff and holds forth a strong reputation for a "no-hassle" customer philosophy, which has resulted in numerous awards for sales and customer service throughout his tenure with the group.
About Pat Dawson, Managing Partner at Crown Toyota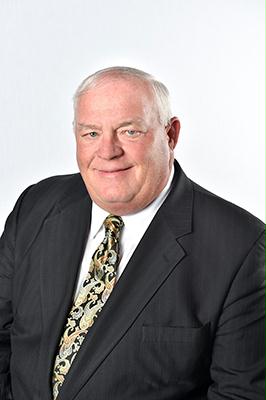 Managing Partner Patrick Dawson hails from Sterling, Illinois, but now resides in Decatur. He attended Illinois State University on a football scholarship. Pat enjoys rooting for the Chicago Cubs, Bears and Blackhawks and is also fond of hunting and travel. He has been married for 44 years and a force in the automotive business for nearly as long.
Pat is described as a pillar of the community. He has been named Decatur's Humanitarian of the Year for his extensive involvement in numerous local charities. Pat chaired the committee to build the new YMCA and has served as president of the St. Teresa High School Foundation and the Decatur Club. He has also served as a board member for both the YMCA and St. Mary's Hospital.
Pat enjoys working with people and says his favorite things are "Coming back to win and helping grow coworkers." That positive and engaged attitude contributed to his being named a national finalist for Time magazine's Dealer of the Year. As the senior-most partner in the group, Pat believes in empowering others. His wise and supportive guidance no doubt contributes to the tremendous loyalty and longevity of his management team.
Contact Crown Toyota
* Indicates a required field