About Crest Nissan
Crest Nissan is your local Nissan dealership in Frisco. Crest has been serving the Dallas area for over 30 years and it is our mission to continue to provide our customers with the utmost in quality customer service and satisfaction. At Crest Nissan, we strive to earn our customers' loyalty by providing easy and efficient service every time you come in.

Come into our conveniently located showroom and service center on the corner of State Highway 121 and Lebaron Lane for all of your automotive needs. We offer a wide-selection of new and used cars at Crest Nissan near Dallas, so come by today and let our friendly and experienced salespeople help you find the ideal car for you and your family.
Browse our full selection of new Nissan cars in Frisco, including the ever popular Nissan Altima sedan and the fuel efficient Nissan LEAF hatchback. Check out our excellent new car specials that offer great deals on our current stock, as well as our many finance and incentive options.
Those looking for a used car near Dallas will also find an extensive selection of used and certified pre-owned cars from a variety of automakers. We offer several used car specials that make it easy to find the right used car in Frisco. Our certified pre-owned stock has been fully inspected by our factory-trained technicians, so you can be confident that you'll be getting a used car that is almost like new again.
Bring your car into our service center for regular maintenance services or for larger repair jobs. From a simple oil change to a full body detailing, our service technicians are available six days a week to ensure that your experience with us is always easy and hassle-free.
Crest Nissan is located in Frisco, Texas. Stop in today and let us find you that perfect new Nissan you've always wanted! Learn More @ CrestNissan.com.
Monday
8:30am - 9:00pm
Tuesday
8:30am - 9:00pm
Wednesday
8:30am - 9:00pm
Thursday
8:30am - 9:00pm
Friday
8:30am - 9:00pm
Saturday
8:30am - 9:00pm
Sunday
Closed
About Chaz Gilmore, Managing Partner of Crest Nissan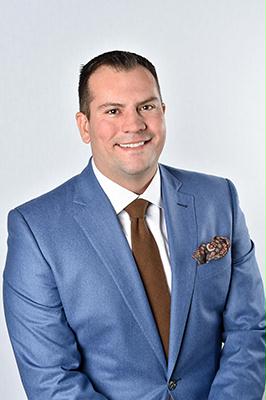 Chaz Gilmore first began his trek in the automotive industry at age 18.  He began in the industry washing cars, selling cars, and ultimately found success in management.  Chaz has been a member of our auto group for 20 years, holding many positions on his way to becoming a Partner in several locations.  In his early years, Chaz attended University of Texas at Austin, while working part time in the auto industry.
Today, Mr. Gilmore lives in Frisco, TX, with his wife and two children, where he prioritizes the communities he lives and does business in.  He has been a part of the Chamber of Commerce, local, national, and international dealer advisory boards throughout his career. He feels starting at a young age and experiencing the different positions in a dealership has been foundational to his success.  Today, he prioritizes the developments of his associates and working to help in the achievement of their aspirations.
In addition to being an actively involved in the community, Mr. Gilmore enjoys spending time with his family, playing basketball and cycling. He and his family enjoy the outdoors, you can find the Gilmore's on the lake or their family ranch in their downtime.  The Gilmore's are involved in their children's school, their local church and their community.
Contact Crest Nissan
* Indicates a required field