About Crest INFINITI
Since 1984, Crest INFINITI in Frisco has provided Dallas-area car shoppers with exceptional service. We are wholly committed to making sure each and every customer is treated with the highest degree of respect and courtesy. Discerning car buyers have high expectations, and it is our honor to meet or exceed those expectations at every opportunity, whether it manifests from the purchase or lease of a car or from simple routine maintenance.

Crest INFINITI has become one of the leading INFINITI dealerships in the Dallas area because we deliver excellence not only in the cars we sell, but in all the services we provide. From our exclusive VIP Service & Valet Concierge program to the complimentary wireless internet available in our lounge area, our focus is on making your experience a great one.
Our team of highly-trained INFINITI service and repair technicians is here to assure your INFINITI car, truck or SUV is returned to peak performance and condition. Our service department strikes the optimum balance of tools, talent and technology to assure your car receives a level of care consistent with the most exacting standards. Our collision center is held to the same high standards.
From estimates and insurance to scheduling, repair and refinishing, our collision center staff will help you through the entire repair process. Because your safety and satisfaction is our number one priority, we thoroughly clean, test drive and inspect your vehicle before it's returned to you. We provide an online "Repair Tracker" so you can monitor the status of your vehicle throughout the repair process anytime, day or night.
Whether you come to us to purchase a new or used INFINITI, or visit us for routine automotive service or collision repair, you can rely on Crest INFINITI to provide you with premium service. Our customers expect no less, and we deliver. Come visit Crest INFINITI and see how we are "Driving Excellence" each and every day. Read more @ CrestINFINITI.com
Monday
8:30am - 8:00pm
Tuesday
8:30am - 8:00pm
Wednesday
8:30am - 8:00pm
Thursday
8:30am - 8:00pm
Friday
8:30am - 8:00pm
Saturday
9:00am - 8:00pm
Sunday
Closed
About Crest INFINITI's Managing Partner, Mike Brosin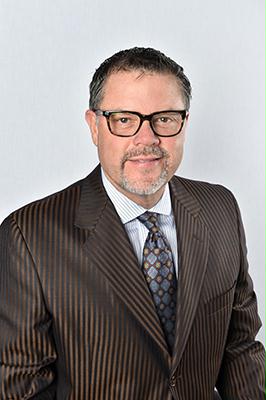 Managing Partner Mike Brosin was born in Portland, Oregon, and now lives in Texas. He attended Southern Arkansas University. His hobbies include cooking, wine and golf. He enjoys watching the Cowboys and Mavericks.
Mike worked his way up to managing partner from the trenches. Beginning in sales over 20 years ago, he became a top national salesman before becoming a Managing Partner. As a leader, he is a strong believer in knowing every aspect of the business, and still enjoys being at work every day alongside his staffers to help with the heavy lifting.
Many industry leaders talk about the importance of listening to customers, but Mike puts it into action. "If you give customers your full attention, a lot of that attention comes back to you." He sums it up thusly: "Customer Attention equals Customer Retention."
Mike has introduced numerous changes based on customer feedback, showing he takes to heart the message, "Here, the customer is always going to win." That success has earned him loyal customers, enthusiastic employees and numerous awards for customer-satisfaction and sales performance.
Contact Crest INFINITI
* Indicates a required field
Crest INFINITI on Facebook