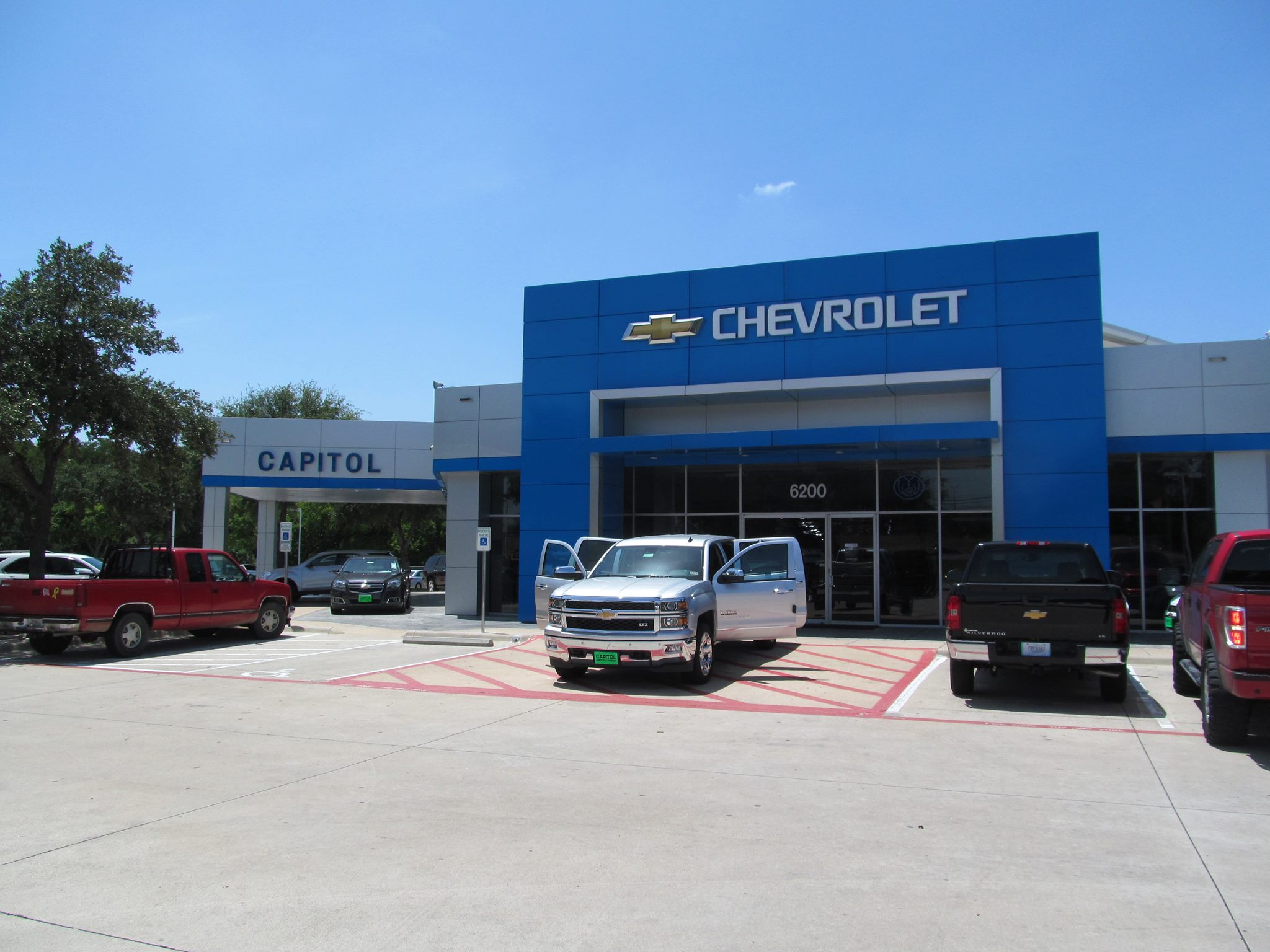 Capitol Chevrolet in Austin Texas
Our unmatched service and diverse inventory of Chevrolet vehicles have set us apart as the preferred dealer in the Metro-Austin area! Founded in 1938 we at Capitol Chevrolet, are a family-run and locally owned dealership that has been helping keep the community moving forward.

Capitol Chevrolet features an extensive range of models, both brand new and certified pre-owned, ranging from Electric cars, mini-cars, to full-size trucks and SUVs. Additionally, set your mind at ease with our certified service technicians that help make maintaining your vehicle a simple and hassle-free process.
Our sales staff has been with Capitol Chevrolet for several years, and they take great pride in providing an excellent overall customer service experience to our current and prospective clientele. We know buying a vehicle is a big decision, and we are committed to helping you along the way by offering a variety of financing options.
Whether you are on the market for a new Chevrolet or looking for the best service in the Greater Austin area, come visit us at Capitol Chevrolet, home of the completely satisfied customer for the best vehicle experience, conveniently located on South IH-35 at the William Cannon exit!
Monday
9:00am - 8:00pm
Tuesday
9:00am - 8:00pm
Wednesday
9:00am - 8:00pm
Thursday
9:00am - 8:00pm
Friday
9:00am - 8:00pm
Saturday
9:00am - 8:00pm
Sunday
Closed
Contact Capitol Chevrolet
Capitol Chevrolet on Facebook