About Bell Honda in Phoenix Arizona
Our goal is to make you a customer for life and this starts with providing a quality product that you can count on, even after putting hundreds of thousands of miles on the odometer. As the Honda name is pretty much synonymous with terms like reliable, efficient and long-lasting, getting the quality product part down is easy. So we put more of our energy in other areas, like providing an elite level of customer service and hiring knowledgeable associates who know our products backwards and forwards. It's just what we do at Bell Honda in Phoenix.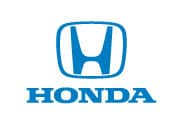 Even with perennially award-winning models like the Accord, Civic, CR-V and other favorites, customers wouldn't come to Bell Honda if we had a bad reputation. Luckily, our Phoenix Honda dealership has enthusiastic customers who tout their experiences working with us on all sorts of review sites, including DealerRater.com, where we've received a high recommendation rating. Additionally, our accomplishments in sales and customer service have garnered us honors like the Honda President's Award, which is one of the most coveted honors granted by Honda
Whether you're interested in a new or used car, need quality collision repair or simply want to have your vehicle fixed at a reputable service facility, Bell Honda is here to assist you. On the sales floor and in the service arena, our people know their stuff, so you can count on having a well-informed guide when shopping and get-it-right-the-first-time vehicle maintenance in the shop. Plus, you're invited to take advantage of perks like complimentary Wi-Fi in our lounge area, free shuttle service when your vehicle is being worked on and a customer loyalty program that benefits returning clientele.
We want to give you the "wow" experience you deserve in every interaction, and by doing this we hope to earn your business and make you a lifetime customer. When you choose our Honda dealership in Phoenix, you're choosing a business that has your priorities in mind, and one that's privileged to be part of this community. Doing the right thing every time not only extends to our business, but also to our community involvements. That's why we've donated over $100,000 to Phoenix Children's Hospital and support other worthy organizations and events throughout the Valley. Read More @ BellHonda.com
Monday
8:00am - 9:00pm
Tuesday
8:00am - 9:00pm
Wednesday
8:00am - 9:00pm
Thursday
8:00am - 9:00pm
Friday
8:00am - 9:00pm
Saturday
8:00am - 9:00pm
Sunday
10:00am - 7:00pm
Contact Bell Honda
* Indicates a required field