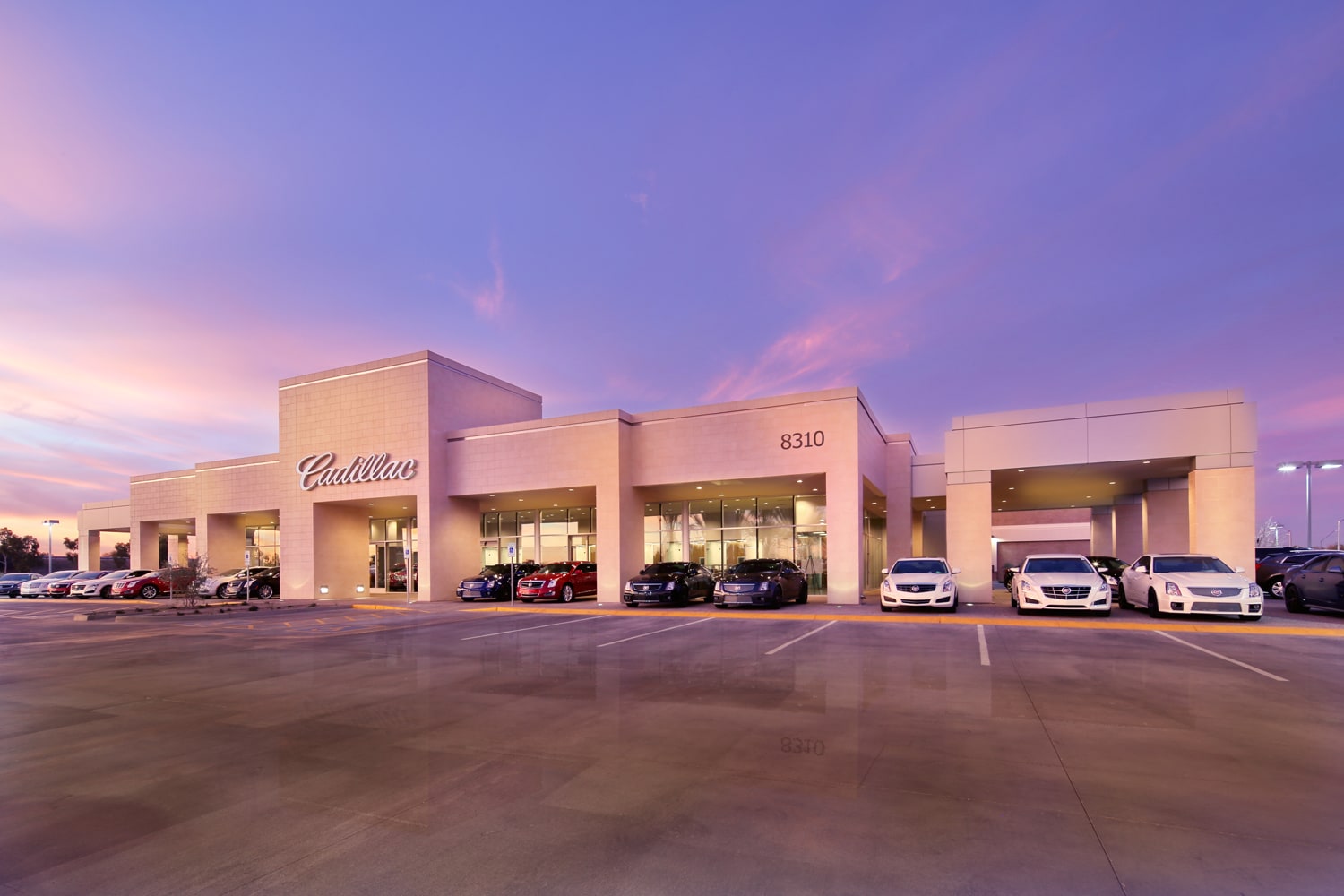 About Arrowhead Cadillac in Glendale Arizona
How do you know when you're doing something right? When people keep coming back for more. In terms of running a dealership, we measure our success by measuring customer happiness. And happy customers often turn into lifelong customers.

The idea of buying a car is a bit intimidating for most people, which is why we do everything in our power to eliminate unnecessary stress and provide a no-pressure buying experience. This is something that sets Arrowhead Cadillac apart and it's helped us build a strong, loyal base of repeat customers, several of whom may even live in your city. From Phoenix, Mesa and Scottsdale to Peoria and Avondale, residents all over Maricopa County have heard about the kind of service they can expect from our Cadillac dealership in Glendale; the kind that earns prestigious honors such as the Cadillac Dealer of the Year Award for 2014, 2015, 2016 and 2017.
Being one of the Valley's leading Phoenix-area Cadillac dealerships is a job we take very seriously, and we've had plenty of practice working our way up to the top. Since opening more than 25 years ago, we've sold and repaired more Cadillacs than any other dealer in Arizona. And over two decades later, we're still committed to delivering an experience that is no less than exceptional, whether you're browsing new cars like the Escalade or ATS in our deluxe showroom or waiting in our five-star customer lounge while your vehicle is being serviced.
Most importantly, we want you to feel like part of the Arrowhead Cadillac family, from the time you walk in to inquire about that new CTS you've been eyeing to the time when you pass your car down to your teen driver and bring it in for a final service appointment before handing over the keys.
We follow a simple philosophy and that's to satisfy the customer. We know that if you're happy we've achieved our goal, and every one of our successes can be attributed to having satisfied customers. Shop at our Glendale Cadillac dealership, a place where your happiness is a top priority, and see what a difference it makes. Read More @ ArrowheadCadillac.com
Monday
8:00am - 8:00pm
Tuesday
8:00am - 8:00pm
Wednesday
8:00am - 8:00pm
Thursday
8:00am - 8:00pm
Friday
8:00am - 8:00pm
Saturday
7:00am - 8:00pm
Sunday
10:00am - 6:00pm
Contact Arrowhead Cadillac
* Indicates a required field
Arrowhead Cadillac on Facebook