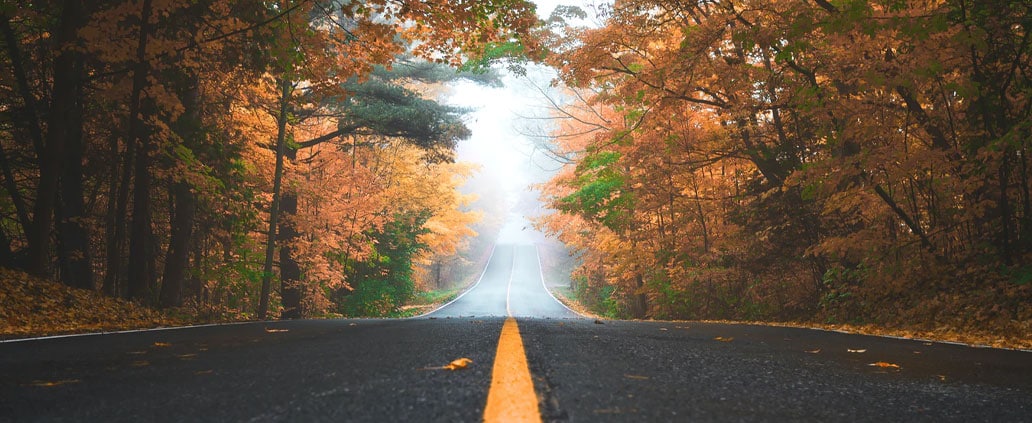 With fall approaching, drivers need to prepare for weather changes. Preparing your car for changing seasons with maintenance and repairs will keep your vehicle well-equipped for the upcoming cold-weather and road conditions. Here are ten tips to prepare your car for fall.
Tires Inspection

Tires that have worn tread or are low in air pressure are dangerous. For optimal traction during the fall season, it's recommended to have your tires replaced if they show signs of excessive wear. It's also important to rotate your tires on a consistent basis to avoid irregular wear.

Replace Windshield Wipers

Fall weather tends to bring moisture no matter where you live. Windshield wipers typically need replacing every six months and are easily replaced on most vehicles. If your windshield wipers are long overdue for a replacement, it's best to have your wiper blades replaced in preparations for fall.

Fluid Check

Fluid levels and consistency should be inspected and replenished. Different fluids to check include antifreeze or coolant, transmission fluid, brake fluid, power steering fluid and windshield wiper fluid. These all can be checked when scheduling service at one of our many dealerships near you.

Headlight and Taillight Inspections

A broken light can cost more than just a traffic violation. Fall weather brings the potential for low visibility. The lights on your car not only help you to see, but they also help others to see you.

Test, Inspect and Clean Your Battery

Batteries do not last forever. Testing the battery can be quickly and easily done. The battery is an integral part of making your vehicle start. Bring your car to one of our dealerships near you so our service techs can test your battery and make the proper recommendations for replacements or maintenance.

Spare Tire Check

The spare tire is often overlooked. As it's usually hidden out of sight, the spare tire can go flat or deteriorate. Be sure to check the spare tire for proper inflation and tire tread conditions.

Emergency Kit

Supplying your car with a blanket, jumper cables, water, first aid kit and a flashlight with additional batteries will come useful during unexpected events. While a car's emergency kit may look different than what is listed, it's important for you to stock your car with tools and items most relevant for your regional and locational season needs as fall approaches.

Exterior Inspection

Inspecting the exterior parts of your car is necessary when preparing for fall. Loose bumpers and mirrors can be dangerous on the roadways. Check and secure various outer parts like the car tag, bumpers, mufflers and side mirrors for safety.

Interior Inspection

While checking the seatbelt is crucial for safety, drivers tend to overlook the floor mats when doing an interior inspection in preparations for fall. Because fall brings rainy weather, it would be a good idea to invest in all-weather floor mats to protect your car's floor against water, snow, mud, and dirt. Families should also take this time to inspect any car seats inside the vehicle as well.

Check Heater Conditions

Make sure the defrosters, interior controls and vents are working properly to maintain optimal visibility while driving. Foggy windows are unsafe for everyone.
Berkshire Hathaway Automotive is happy to help you with any of the above. Contact or visit a dealership near you to learn more about preparing your vehicle for fall.