Guarding Local Police & Public With Free Vehicle Sanitization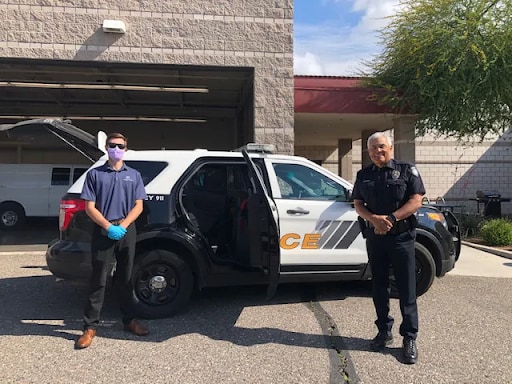 One of our dealership affiliates, Acura of Peoria, is offering free vehicle sanitization services to their local police to show appreciation to our men and women risking their lives to serve and protect us during a time the coronavirus threatens us all. This effort to help protect them against the new enemy we face began April 13th at the Acura dealership where police vehicles from the Peoria Police Department were thoroughly sanitized. Acura of Peoria is using two methods of cleaning/disinfecting, which includes a pure steam clean with 230 degree water and the application of a special antimicrobial treatment.
Now, until the end of April 2020, Acura of Peoria has extended free vehicle sanitization services to the public as well. They're taking many precautionary measures for visitors, including complimentary vehicle pick-up and delivery for those who'd prefer to stay quarantined, but still take advantage of their service. During these times of crisis, our dealer affiliates want to play their part for their communities to lessen worry and aid in protecting our friends and neighbors.