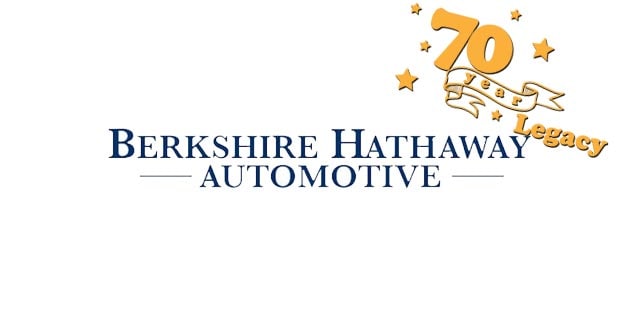 Berkshire Hathaway Automotive Lives On
You'll find a Berkshire Hathaway franchise dealership in 10 American states, boasting 85 independently owned and operated franchises nationwide. You don't get this level of "big" without doing big things in the industry. For 70 years, the Berkshire Hathaway Automotive legacy has built itself into an American institution. Why has this dealership group trumped all others and become so successful while so many others have fallen short?
A 70-year Legacy of Excellence
Car dealerships are a dime a dozen. They're everywhere. You don't see a dealership group spread across 10 states unless you see something very special: a work ethic, a philosophy of selling cars that connect with customers, a commitment to the customer. While other dealership groups fall short, Berkshire Hathaway Automotive continues to:
Offer professional, perfect salesmanship that makes customers comfortable
Offer full-service options that let people have a one-stop-shop for their vehicles
Offer thousands of selections for people shopping for used, new, or certified pre-owned vehicles
Welcome customers happily to another day at Berkshire Hathaway Automotive
Offer outstanding deals that other competitors can't match
Car dealerships must compete fiercely in their industry, and even one slip can result in a closed car dealership. Berkshire Hathaway Automotive continues to thrive and be an example in the industry because they've got 70 years of excellence behind them, and if current trends are any indication, they have many more years of excellence in front of them. When you want a smile, a deal, a hard work ethic, and a way to buy the car of your dreams, Berkshire Hathaway makes it happen.
Contact Us For More Information
Berkshire Hathaway Automotive is a huge force in the car dealership business and continues to show the young dealerships how it's done. If you have any questions about the history of Berkshire Hathaway Automotive, please don't hesitate to contact us today with your questions. It's a dealership that remains a legend in the industry, much like the many models of vehicles that they sell across the United States. When you think cars, trucks, and SUVs, you think Berkshire Hathaway Automotive. Give us a call today with any of your questions or simply stop by any of our 85 dealerships to see and test drive your favorite brand and model.