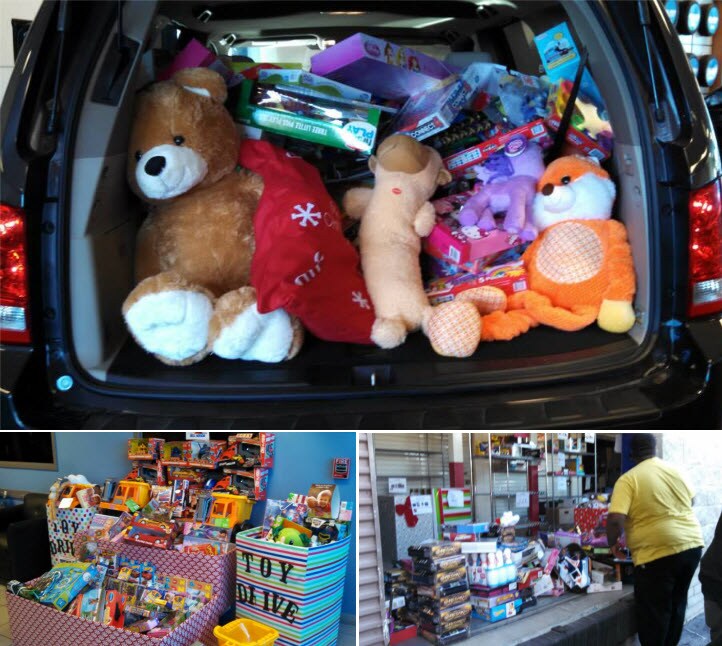 This year's Ignite Hope Walk was a wonderful experience to be a part of! On the evening of Dec. 13, 2014, several of us and our family members took part in the walk to Phoenix Children's Hospital, where the facility's young patients greeted us by holding glowing candles in their windows. Following the walk, a program was held in front of the hospital and there was a lovely Christmas tree lighting ceremony and caroling.
We'd like to thank everyone who helped us collect toy donations for the event, including our employees, friends and loyal customers! Thanks to your generous donations, we amassed loads of Christmas presents for the deserving boys and girls hospitalized at PCH. Your contributions truly warmed our hearts and we're sure the gifts lit up the faces of all the children at the hospital!
We were able to collect two Honda Pilots FULL of new toys with your help and delivered them to Phoenix Children's Hospital Foundation on the day of the Ignite Hope Walk. Bell Honda was honored to participate in such an amazing affair and our staff looks forward to spreading Christmas joy to the children at PCH once again when the walk returns next year.
If you were unable to attend the event, but would like to make your own monetary contribution now, please visit thePhoenix Children's Hospital Foundation online.